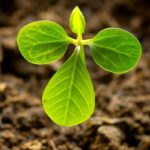 South Minneapolis Tuesdays at 7 p.m
As part of Common Ground's commitment to fostering dialogue, CGO established the Friendly Philosophers group – a weekly discussion where the interworkings of faith, ethics, and science are explored. People from numerous disciplines and schools of thought – teachers, writers, artists, scientists, ministers and secularists- discuss the human situation and the condition of the earth and its myriad life forms. By providing space to table our various perspectives comes empathy (ideally), and an invigorated commitment to social, political, and environmental justice.
---
The Friendly Philosophers
come and explore everything – more or less
* * * * * * * * * * * * *
4014 15th Ave. in South Minneapolis Thursdays at 7 p.m. / Park on 14th and 15th Avenues. Follow the signs to the lounge. Hot and cold water provided. All treats and viewpoints, presented with respect, will be examined carefully. Please call or e-mail me with questions, topics, or requests to be removed from the e-mail list… my contact information is below.
gibpellet@gmail.com Gib / 612 558-2672 C 612 827-6260 H