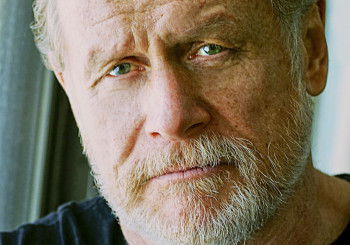 Gib's Story
A fair number of years ago some people came into the lives of my high school friends and I back in Lake Forest, Illinois.  Their organization was Young Life. The message was acceptance / which is exactly what kids want but not necessarily from adults.  On top of it these people purveyed Christianity which was completely uncool.  Yuck… religion.  My concept of a good time was carnality.  Let's hear it for appearances, sex and possessions!
These Young Life folks came around and spent time just listening to me and the others in my group.  They came to our games, concerts… they even showed up when we had problems with the authorities and advocated for us. Huh?  What the hell?
I succumbed.  I was a sucker for the love and acceptance.  No strings / just take it or leave it stuff.
Spirituality became cool.  It great to hang around with kids who weren't afraid to talk about it.  We'd lay around this old guy's living room on Friday nights and do music and intellectual conversations. Being one who's always believed in speaking truth I decided that applied to the issues of the soul too.  My priorities shifted. Instead of pleasure I started seeking meaning.  It wasn't a bad trade / I'd pretty much sucked at being a player. The new family I'd joined helped me start build a stronger sense of self and my relationships with the world.  I spent some wandering and looking for the right place to settle / started and failed at relationships; but was able to keep plugging away until things finally stabilized and, with the help of some great mentors and scholars and my beautiful wife Mi and step-sons Jakob and Simon, I  started an organization whose aim is to keep the fires of love burning through community and prison outreach.  The meaning of life is pretty simple / love God and the folks around you and things fall into place.